Hello Readers!
It is with a heavy heart that we have to tell you that R.L. is splitting up. Okay, okay, so maybe we're being a bit dramatic. Now that we've scared you, maybe we should clarify that one of us is moving to Kansas City while the other will be staying in Minneapolis. We're not going to stop writing books. While the new location brings a lot of opportunities, it's still a sad time for both of us. We're really going to miss each other.
And as we're sure you all know, moving is right up there with getting a root canal, except a root canal is over a lot faster. Obviously, there will be some time off of writing for moving, but we promise it won't be two years before another book comes out.
So on that note, let us tell you what we have planned for contemporary romance.
We have decided to expand the world of Dirty and make it into a series! We are going to call it the Naughty Series, and we are going to go back and write a prequel novella about Rachel & Sean. We didn't plan on writing their book when we wrote Dirty, but we decided they have a great story to tell. Plus, you'll get to see when Luke and Elise started hanging out.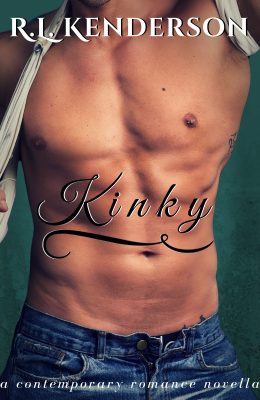 Around the same time, we are going to release a novella (7,500-17,500 words) about Luke and Elise's first night together. For all of you who were disappointed to turn the page and realize it was the next morning, you will get to find out what exactly happened.
We are aiming to release these two before the end of 2017 so stay tuned!
And the last book planned (so far, anyway) in the Naughty Series will be Nate's story! From the moment he landed on our pages, we knew we had to read more about him. What makes him tick and who is going to get this man to fall in love?
Nate's story will take a little longer to come out because we still have some Forbidden novels we have to write too. (More on that in the next newsletter.) But hopefully, you'll get to read about him next year!
That's all for today!
Until next time…
Happy reading!
R.L. Kenderson